Pro Tips for Exhibitors at the Northwest Event Show Part 2 of 2
Pro Tips for Exhibitors at the Northwest Event Show Part 2 of 2
Trade shows represent 39.2% of all B2B marketing dollars; often the largest line item in the budget. Here are 10 key strategies for innovating your presence and optimizing your ROI. Our previous blog covered strategies 1-3. The balance we promised is detailed below.
4) Ensure attendees learn what you need them to know.
---
Every exhibitor is best prepared when clear talking points are created and the entire exhibit team is trained. Role playing is a best practice for polishing your presentation.
5) Ask the right qualifying questions to optimize follow-up.
---
Create a lead sheet to capture data, and firm up your plan for post- show follow up. You can execute this concept on paper or digitally. Creating a savvy lead sheet begins by getting leadership, sales and marketing to agree on your ideal customer. The show is anticipating 2500 attendees: 2.5 times more than last year! To optimize your time and qualify the most guests, plan for concise conversations. There will be a lot of people to meet, sort and qualify!
Identify 4-5 open ended questions that will assist in a thoughtful conversation with attendees and inform them of your services. Try it out on at least three people who understand your business to ensure your talking points inform, educate, and convey the message you want attendees to learn about your business.
6) Securing the right leads.
---
Here's how the qualifying questions lead to the right decision for your gifts:
Level 1: gifts are given to your hottest prospects and VIP customers. These are the people who meet your sales lead sheet criteria. These items represent a higher perceived value than a typical trade show promotion. You want people who receive level 1 gifts to know you think they are special and appreciated.
Level 2: gifts are for all the other people who visit your booth.
The appropriate time to extend a gift is AFTER you have completed a sales lead sheet for the attendee.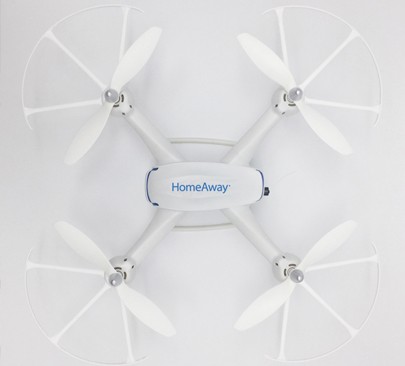 EXAMPLE: Our client HomeAway gives mini drones to their VIP customers
7) Utilize a data collection system.
---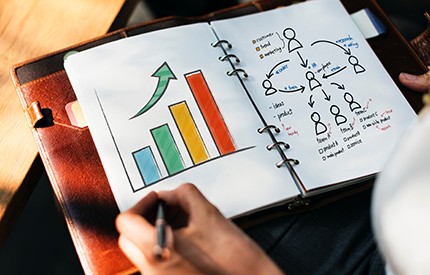 Asking the right qualifying questions, educating customers on your product or service, collecting attendee responses and attaching their contact information is job 1 for every person working in your booth. The most successful exhibitor teams craft talking points, train and role play with their colleagues to ensure success. Identify one team member to gather all the lead sheets at the end of the show and ensure they are entered into your CRM system for long term follow up.
8) Extend and embody your brand with logoed uniforms and multiple levels of promotional products.
---
Remember, you want to stand out. Many exhibitors do a great job. You want to be even better; and you can up your game by showing up as a polished team in uniform, with strong branding and expertise.
Consider the short and long-term impacts of the gifts you will provide and be sure they are exactly on-brand. Audiences love this type of coordination. It's like telling a great story; your audience can follow it easily and understand how everything fits.
9) Continue the conversation after the show with an exclusive offer and/or a branded follow-up program.
---
When the show is over, the real work starts. The most effective follow up campaigns are designed and coordinated with your exhibit theme in advance of the show. Your sales cycle dictates frequency. For products and services that produce rapid sales, execute on a follow up program once a week for the next 3 weeks. If your sales cycle is longer, consider monthly for the next 3 months. If your sales cycle is 12+ months, consider a quarterly follow up campaign for the next 3 quarters.
10) Did you increase sales? What is your ROI? What is your ROO?
---
Start with the end in mind! As part of your trade show planning identify what you want for an ROI. How much in sales do you need to generate for the trade show to benefit the investment?
For Return on Opportunity (ROO) list out the ways you want to grow exposure and business relationships that don't necessarily have a sales number attached. Examples are media exposure, speaking opportunities and more. Plan for what you want and work to achieve it. At the end of the trade show, measure results against plan to calculate whether your efforts were successful. With every evaluation a smart final step is to have an honesty check up and ask yourself if the results achieved were the best possible outcome. Identify and document what was learned – both good and bad for the next exhibit.
---
How can we serve you? we're glad to answer questions about your trade show plan, walk you through a strategic follow-up campaign or meet with you to assist with your post-event analysis. Visit our website Lasting impressions, email at Janet@LastingImpressionsGifts.net or call 425.822.6651.
---